To register for the Zoom session for this year's election, click here.  On the registration page, you will be asked to include your name, email address, organization and job title.  (If you have not previously used Zoom before, you will be asked to set up a new profile.)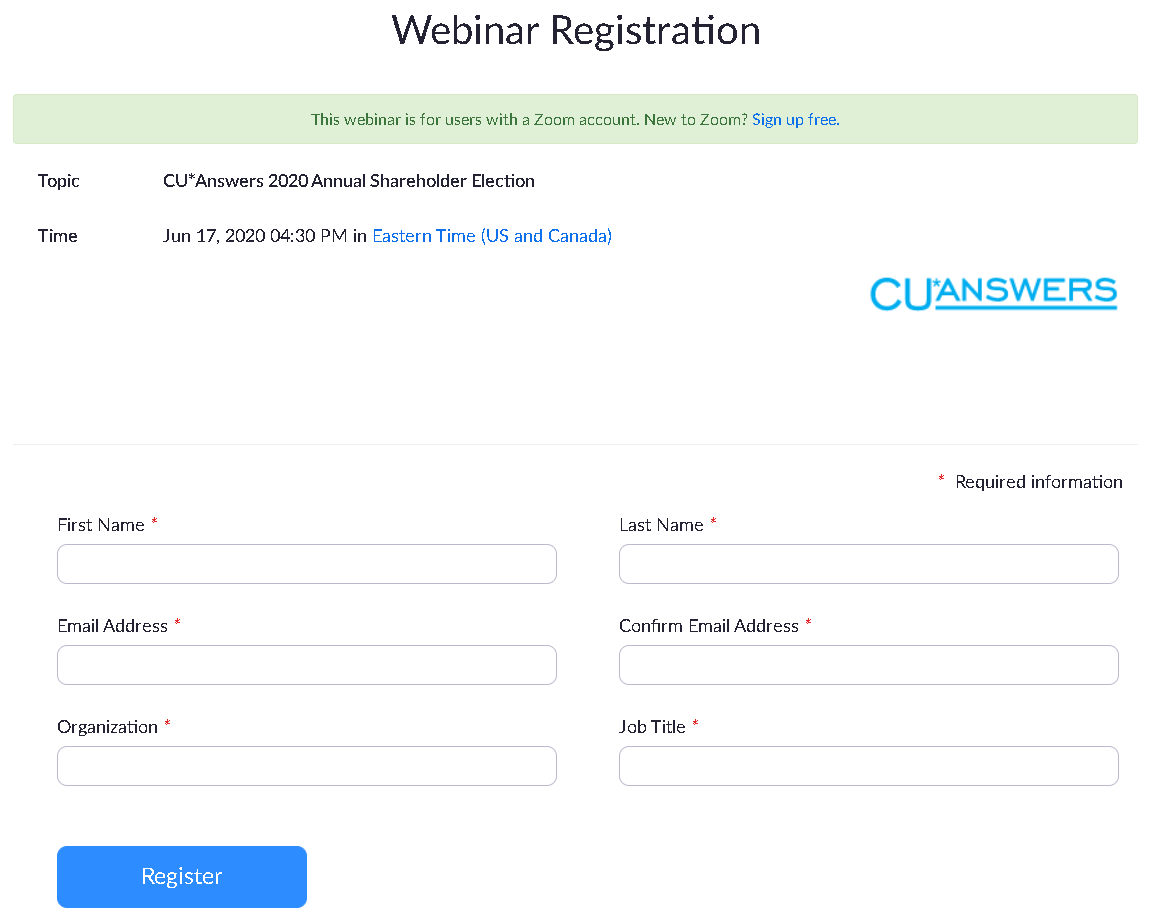 Once you have registered for the event, you will be able to save the event to your email client calendar.  This will include a link to the Zoom session, which will not be active until the date of the meeting, as well as login options for those attending via phone (see image below for an example).
For information about the security rules in place for the Zoom webinar, click here to read the related story.
For additional questions or tips relating to Zoom, please refer to the Zoom Help Center.